Western Pennsylvania Section News
June 20, 2017
Field Day is In The Air!
Mark your calendars for June 24 and 25th. The biggest event in Amateur Radio takes place all over the country. Yes, it's the annual ARRL Field Day, and your local groups need your participation.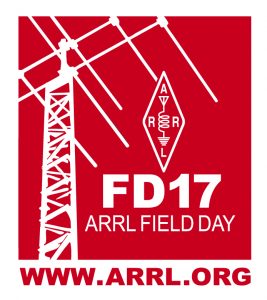 Our ARRL WPA Section staff will be making the rounds to various Field Day sites. It's not too late to request a visit — send email to me at sm@wpa-arrl.org and I'll do my best to make arrangements.
Also, if your group is operating in a public location, be sure to put your information onto the big Field Day map at the ARRL website: http://www.arrl.org/field-day-locator
Get On The Air
Field Day Rules allow — and encourage — Field Day Stations operating in public places with two or more transmitters to provide an additional operating station as a "GOTA" station for new hams, and those who haven't been on the air recently to get the HF experience. I remember Field Day when I was new, and I had so much fun I wished it would never end. If you feel as I do, I encourage you to share the fun with others this year, and make the effort to establish a GOTA station. Your local new hams will thank you!
If you're looking for the rules and Field Day supplies, visit the ARRL website for all your Field Day Needs! http://arrl.org/field-day
Bonus Points
Everybody likes a good deal, and your group can earn bonus points for many things. Here are some easy ones that too many people don't try. Do these and you can get up to an additional 1,000 points or more FOR FREE!
100% Emergency Power — 100 points per transmitter (up to 20)!
Media Publicity — 100 points. Send out those Press Releases!
Public Location — 100 points!
Public Information Table — Welcome the guests and get 100 points!
Formal Message to Section Manager — Send me a Radiogram (or ICS-213) during Field Day and get 100 Points! Attention: All stations please give the Third Region Net and the WPA Phone and Traffic Net some elbow room on 7.243 and 3.983 on Saturday afternoon!
Copy the W1AW Special FD Bulletin — 100 points!
Brag a Little!
Take pictures and send them to me for publication here. Submit them with names of the people in them to ARRL when you send in your summaries, and they might get published in QST! Let's put WPA on the map!!!
---
Get Ready For JOTA
October 20, 21 and 22nd
Scouting's World Jamboree on the Air/Jamboree on the Internet (JOTA-JOTI) Team has announced the theme for this fall's JOTA-JOTI event: "60 Years Connecting Scouts." The 2017 theme
recognizes the event's beginnings in 1957 and commemorates its growth in participation and in the expanding communication channels activated this coming October. In addition to Amateur Radio, those channels include Internet-based channels and other Internet-based options, including social media, ScoutLink, IRC chat services, Skype, and more.
"It also recognizes the goal of the event — connecting Scouts so that they can engage in conversations with other Scouts across town and around the world," said JOTA Coordinator Jim Wilson, K5ND. "This allows them to discover geographic and cultural differences and similarities. Plus, they are exposed to the technology that makes all this happen."
According to the World JOTA-JOTI Report 2016, more than 1 one million Scouters in 156 countries and at 33,000+ locations took part in JOTA-JOTI last fall. The numbers for US participants were 10,700 for JOTA and 560 for JOTI. Wilson said there was a problem integrating those statistics into the final report.
Western Pennsylvania JOTA Planning
Over the next few weeks, our WPA Section Youth Coordinator Russ Bush N3YD will be contacting ARRL Affiliated Clubs and Scout Councils to coordinate a Section-wide event that will host groups of Scouts at Club Stations across the section. The goal is to have a solid club presence for each of the Scout Councils to enable Scouts to participate fully in the Jamboree. This is a major event that takes considerable planning and coordination to be really successful and meaningful to Scouts and their families. It may very well be the only opportunity for many scouts to ever make Amateur Radio contacts, and we cannot afford to miss this opportunity.
The temptation to reach out on your own — as individuals or single clubs — may seem irresistible, but such a limited operation may not provide the benefits to the Scouts that all of us working as a team can provide. Therefore, you are urged to consider working as a WPA Section team with the other amateurs and clubs across the Section to do your part to provide the very best possible Amateur Radio experience to the Scouts and Councils.
---
Upcoming Events
In our WPA Section, there's ALWAYS a lot going on! Why not get out of the shack and visit some of these?!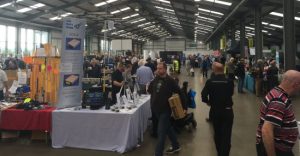 Somerset County PA Hamfest
HAMFEST/CONVENTION
07/02/2017Start Date: 07/02/2017
End Date: 07/02/2017
Location: Somerset County Technology Center
281 Technology Drive
Somerset, PA 15501
Website:http://www.k3smt.org
Sponsor: Somerset County Amateur Radio Club (K3SMT)
Type: ARRL Hamfest
Talk-In: 147.195 (PL 123.0)
Public Contact: Stewart Saylor , AK3J
156 Sequoia Drive Friedens, PA 15541
Phone: 814-444-0637
Email:ak3j@arrl.net
---
2017 NW PA Hamfest
HAMFEST/CONVENTION
07/08/2017Start Date: 07/08/2017
End Date: 07/08/2017
Location: Greene Township Municipal Building
9333 Tate Road
Erie, PA 16501
Website: http://www.wattsburg-wireless.us/hamfest.htm
Sponsor: Wattsburg Wireless Association
Type: ARRL Hamfest
Talk-In: None
Public Contact: Neal Proper , WB3EQC
4039 Ridge Parkway Erie, PA 16510
Phone: 814-882-2739
Email: nlproper@verizon.net
---
Skyview Radio Society Swap 'n Shop
HAMFEST/CONVENTION
08/27/2017Start Date: 08/27/2017
End Date: 08/27/2017
Location: Skyview Radio Society Club Grounds
2335 Turkey Ridge Road
New Kensington, PA 15068
Website:http://www.skyviewradio.net
Sponsor: Skyview Radio Society
Type: ARRL Hamfest
Talk-In: 146.64- (PL 131.8)
Public Contact: John Cancro , NK3P
3525 Milligantown Road New Kensington, PA 15068
Phone: 724-339-4945
Email:jpc2@psu.edu
---
Final Final
Keep those calls and emails coming folks! I like hearing about what you and your groups are doing, and I'm always happy to help publicize your events. If you would like to help our WPA Section by sharing your knowledge, skills and experience with us as a Section Appointee, please get in touch with me. I will be more than happy to help you find a role where your volunteer services are needed. We are currently looking for a Public Information Coordinator, an Affiliated Club Coordinator, a District Emergency Coordinator for South 2, and various other service appointments.
The Summer months are a busy time of the year, and accidents are more common as people try to do things they haven't done for a while (or ever). Please, don't be a statistic — THINK SAFETY and WORK SAFELY! When it comes to safety, the best way to help others is to take care of yourself!
73 and Press On!
Joe Shupienis W3BC
Western Pennsylvania Section Manager