Thank you for your support and participation in all our Western Pennsylvania activities during the past year, and best wishes for success, happiness and prosperity in the new year!
Our WPA Secton is already getting 2018 off to a great start. In the last several weeks, I've had the opportunity — and pleasure — of visiting with friends and clubs in Erie County, Mercer County, Fayette County, Armstrong County, Allegheny County and Lawrence County! There are lots of news items in this issue, so sit back and enjoy your reading!
Two WPA Amateurs Receive Frank Dawson Bliley Award
Cory Gibson W3CDG and Bruce Gibson K3BEG were presented with the Frank Dawson Bliley Award for Advancing The Radio Art. In September 2017, they provided communications support via APRS, and technical guidance to students from the Pennsylvania Cyber Academy for a Near-Space Balloon Launch in Pittsburgh. The balloon, carrying amateur radio APRS equipment, was released at the Pittsburgh Zoo in Highland Park, and climbed to an altitude of over 120,000 feet. The APRS beacon put out a steady signal on the 2 meter amateur band, which was received and reported by the global APRS community.
Two hours into the flight, the balloon ruptured (as planned) and the payload, including a camera, scientific instruments and the APRS equipment, parachuted safely to earth a half-hour later. Recovery was made by following the APRS track, and the spacecraft where it landed, in the median of PA-28 west of New Kensington!
Because this experience presented Amateur Radio to the students in a most positive and indispensable way, the first Bliley Award was presented jointly to Cory Gibson W3CDG and Bruce Gibson K3BEG, who spearheaded the amateur radio involvement.
Erie's Frank Dawson Bliley W3GV was a young man of 14 in 1920 when he received his amateur radio license. After high school graduation, he attended Pitt and then received a degree in Electrical Engineering from Pratt Institute of New York. In 1927, he founded the Bliley Piezo-Electric company in his parents' basement in Erie and began manufacturing frequency-control quartz crystals for the burgeoning radio industry. By 1937 he held several patents vital to the stability of crystal oscillators which played an important part in the US war effort during WW II. By that time, his company was renamed Bliley Electric, and remains in its Erie headquarters to this day.
Bliley was an active radio amateur and experimenter. He pioneered the use of two meters and popularized VHF contesting. He founded the Radio Association of Erie, and that club proudly holds his callsign W3GV in his memory.
Fort Armstrong Wireless Association – Outstanding Service Award
Armstrong County ARES Emergency Coordinator, Steve Fazekas K3FAZ (pictured above, right) was the recipient of the first FAWA Outstanding Service Award at the club's Holiday Dinner at Garda's Restaurant in Ford City. Club President (pictured above, left) Jody Farr AB3JF presented the award to Steve after reciting a long list of all the ways Steve has helped the club through the years. The club members showed their appreciation to Steve with a hearty round of applause.
Steve is very active in Public Service communications, and has organized members of his club to be prepared for almost any emergency. He can be found handling traffic on the Pennsylvania Phone and Traffic Net, and also serves as our WPA South-1 Assistant District Coordinator, and was recently appointed Assistant Section Emergency Coordinator.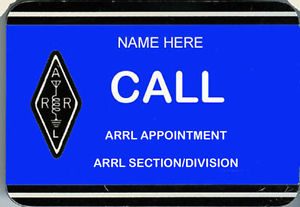 Section Cabinet Meeting
On Sunday, January 7th, Monte Cello's Restaurant in Cranberry was the host for our WPA Section Cabinet Meeting. The following WPA leaders took part:
Juan Manfredi NA0B, Assistant Section Manager, Allegheny Co.
Dave Wellman WX3E, Assistant Section Manager, Erie Co.
Bud Plants N3TIR, Section Emergency Coordinator, Washington Co.
Steve Fazekas K3FAZ, Assistant Section Emergency Coordinator, Butler Co.
Bruce Gibson K3BEG, Section Youth Coordinator, Lawrence Co.
Mike Haney KF7GRQ, Affiliated Club Coordinator, Venango Co.
Cory Sickles WA3UVV, Public Information Coordinator, Fayette Co.
Joe Shupienis W3BC, Section Manager, Jefferson Co.
Among the topics discussed were the structure and requirements for the Field Organization, a summary of the past year, a discussion of the amateur radio population of Western Pennsylvania by District and by county, initial discussion of how to serve each District and County more equally, and the upcoming WPA Section Convention at the Breezeshooters Hamfest, which will be held June 2nd and 3rd at the Big Butler Fairgrounds.
Some time was spent discussing ways to involve newly licensed amateurs, and the need for Technical Specialists and Elmers in each club and county.
Everyone agreed the food was excellent, and that more meetings and discussions are needed in the future, preferably using online resources to reduce the need for travel.
For my part, I would like to thank each and every one of our WPA Section Staff for their hard work and dedicated service to our Section. The service you provide is a great benefit to the 11,000 radio amateurs of Western PA, and the communities they serve.
New Section Staff Appointments
The following WPA ARRL members graciously volunteered to fill important staff duties.
Bruce Gibson K3BEG of Lawrence County is our new Section Youth Coordinator. Bruce has been a volunteer with several youth programs for many years, particularly with JOTA operations for the Scouts. He played a key part in amateur radio support of the recent Near Space Balloon launch in Pittsburgh. He is the recipient of the WPA Section's Bliley Award for advancing the radio art.
Michael Haney KF7GRQ of Venango County is our new Affiliated Club Coordinator. He is reviewing the club records from ARRL HQ, and will be visiting clubs to assist them in serving their members and communities.
Steve Fazekas K3FAZ of Butler County is our new Assistant Section Emergency Coordinator. Steve is a ham's ham and is very active in traffic handling, emergency preparedness planning and frequent net control. His specialty is developing realistic scenarios for drills and practice exercises. He is a long-serving officer of the Fort Armstrong Wireless Association in Kittanning, and recently was the recipient of the FAWA Outstanding Service Award.
Our Section Staff members are ready, willing and able to serve you and your club. You may contact them to help with your questions and requests. They all have volunteered in the finest traditions of our Western Pennsylvania Section: Service, Integrity and Excellence.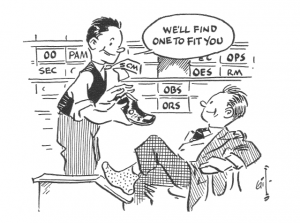 Help Wanted
Providing excellent service to a section as big as WPA simply cannot be done by a handful of people. Our WPA friends deserve the best we can give them, and to do that, we need your help! If you have been thinking about volunteering to help, have a look at the list of  Station Level Appointments by visiting the ARRL Website at http://www.arrl.org/field-organization and scrolling down the page to "Station Level Appointments".
If you're having trouble choosing, take a good look at Technical Specialist. I've often said that everybody is an expert at something, and this appointment gives you the opportunity to share your special knowledge with others. As we all know, a good Elmer can make all the difference to a new ham's enjoyment of amateur radio. The Elmer works with the newcomers to help them get started in the greatest hobby on Earth, which can lead to their lifelong involvement. The Technical Specialist is sort of like an "Official Elmer" and is the go-to person in your club, town or county for all your questions about antennas, radios, grounding, digital modes, and many more topics. If you are that person, why not make it official? Contact me for more information!

Upcoming Events
Our WPA Section always has something going on, and we're already off to a running start!
In Conclusion
If you're looking for a program for your club meetings, why not put together some activities for new hams and those who are interested in Amateur Radio? Demo the latest entry level radios like the Icom 7300 and the Yaesu 991A (for example), have some Elmers available to answer questions, have a show and tell about DXing, digital modes, SDR, signal location… the list is endless.
Advertise it as much as you can, especially in schools, colleges, on bulletin boards at work, on your nets, and in person to the hams in your communities who recently got licensed. It doesn't have to be perfect — it just has to be done. Who knows, you might make the difference needed to gain some active new members!
Above all else, go out of your way to make new hams feel welcome and respected! We want to make good amateur radio friendships in the best 100+ year tradition of Amateur Radio!
Still looking for more ideas for meeting programs? Drop me an invite or a request for a visit by any of our section staff. We are available to travel to your group, and can discuss a variety of very interesting Amateur Radio topics.
73 and Press On!
Joe Shupienis W3BC
Western Pennsylvania Section Manager