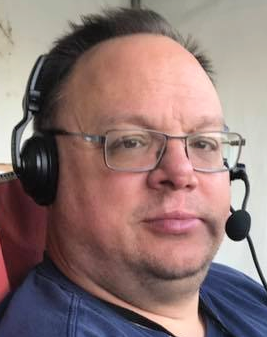 We are happy to announce that Bob Mente NU3Q has been appointed to be the new Allegheny County ARES Emergency Coordinator. Bob is well known for his work coordinating public service activities and has earned the respect of our Allegheny County ARES partner agencies, spanning the past decade. He serves as Net Control for the weekly Allegheny County ARES Net on Wednesday evenings.


Bob is the license trustee for WX3PIT, and has an extensive record of SKYWARN participation. He is active, building field-deployable amateur radio stations, and taking part in numerous activities at many clubs. He has been serving as Assistant EC for Allegheny County for several years.
Bob is an active member of many local radio clubs, and can always be found on local nets. If any amateur radio activity is taking place in Allegheny County and the surrounding counties, you will see Bob front and center. He also is a leader in service organizations, and has a long and significant record of generously helping others.
Bob is a 1988 graduate of Robert Morris University with a Bachelor of Science degree in Business Administration, majoring in Information Systems, with a Post-Baccalaureate Paralegal Certificate from Duquesne University School of Law Paralegal Institute in 2011. He is employed professionally in Pittsburgh at the Burns & White law firm. He has been the recipient of many awards and certificates of appreciation from agencies he has served, and comes highly recommended by public safety administrators from our partner agencies. Bob has been recommended for the job by many amateurs in Allegheny County and beyond.
He may be reached by email: allegheny@wpa-arrl.org