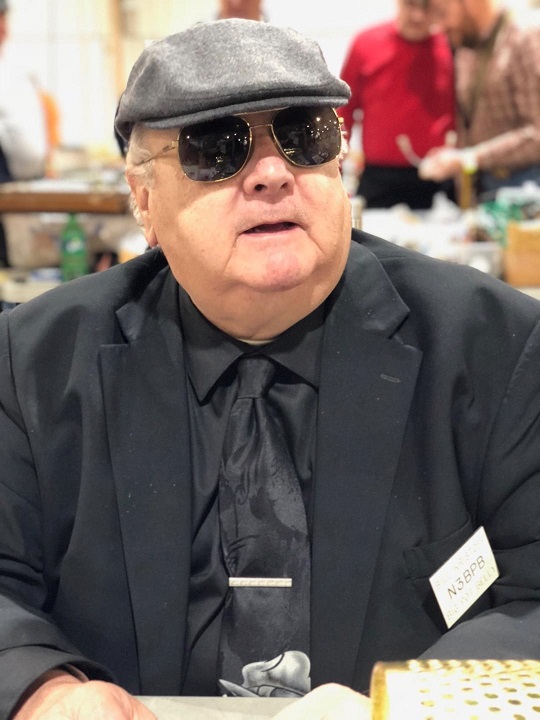 Bill, N3BPB, age 76, passed away this evening after an extended illness.
Bill was a very prominent and well-known amateur radio operator in Western Pennsylvania, holding the call sign N3BPB for his entire radio career and humorous moniker of "Big Pot Belly". He was notably one of the biggest local proponents of amateur radio, whose energy, charisma, leadership, dry humor and candor helped shape and drive the success of the North Hills Amateur Radio Club (W3EXW), the Repeater Association (W3PGH), and the Western Pennsylvania Repeater Council (WPRC). He seized every opportunity to recruit and welcome new hams, and worked diligently to help secure continued financial well-being for the many organizations which he served. Bill could be found at nearly every hamfest and event within the Western Pennsylvania section with a kind word and good joke. Notably, he was caught doing what he did best: brokering new friendships among strangers, and taking the time to remember minute details about everyone's family, friends, pets and career.
Bill was succeeded by his wife, Marian, whom he lost to breast cancer in 2003. He is survived by his daughters Marie T. and Sharon A. Kristoff, and his close companion of six years, Janet M. "Jan" Shadle, KG4JBB, who accompanied him to every amateur radio event in recent years. His career was in real estate as a commercial broker, with a focus on property management. He successfully owned and operated the Kristoff Agency of Wexford for nearly 50 years.
Please keep Bill's family, friends and companion, Jan, in your thoughts and prayers during this difficult time…his loss is profound for many of us.